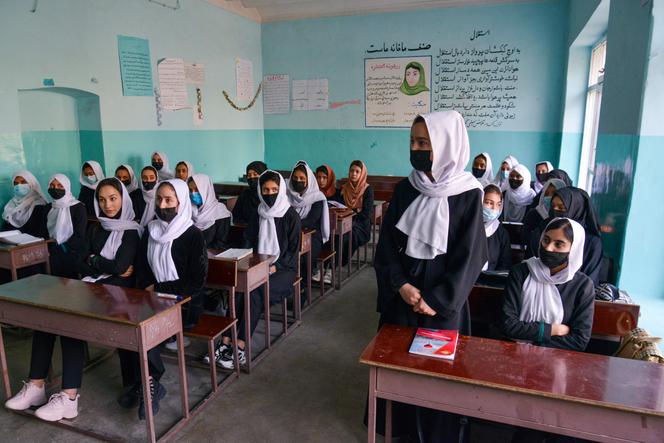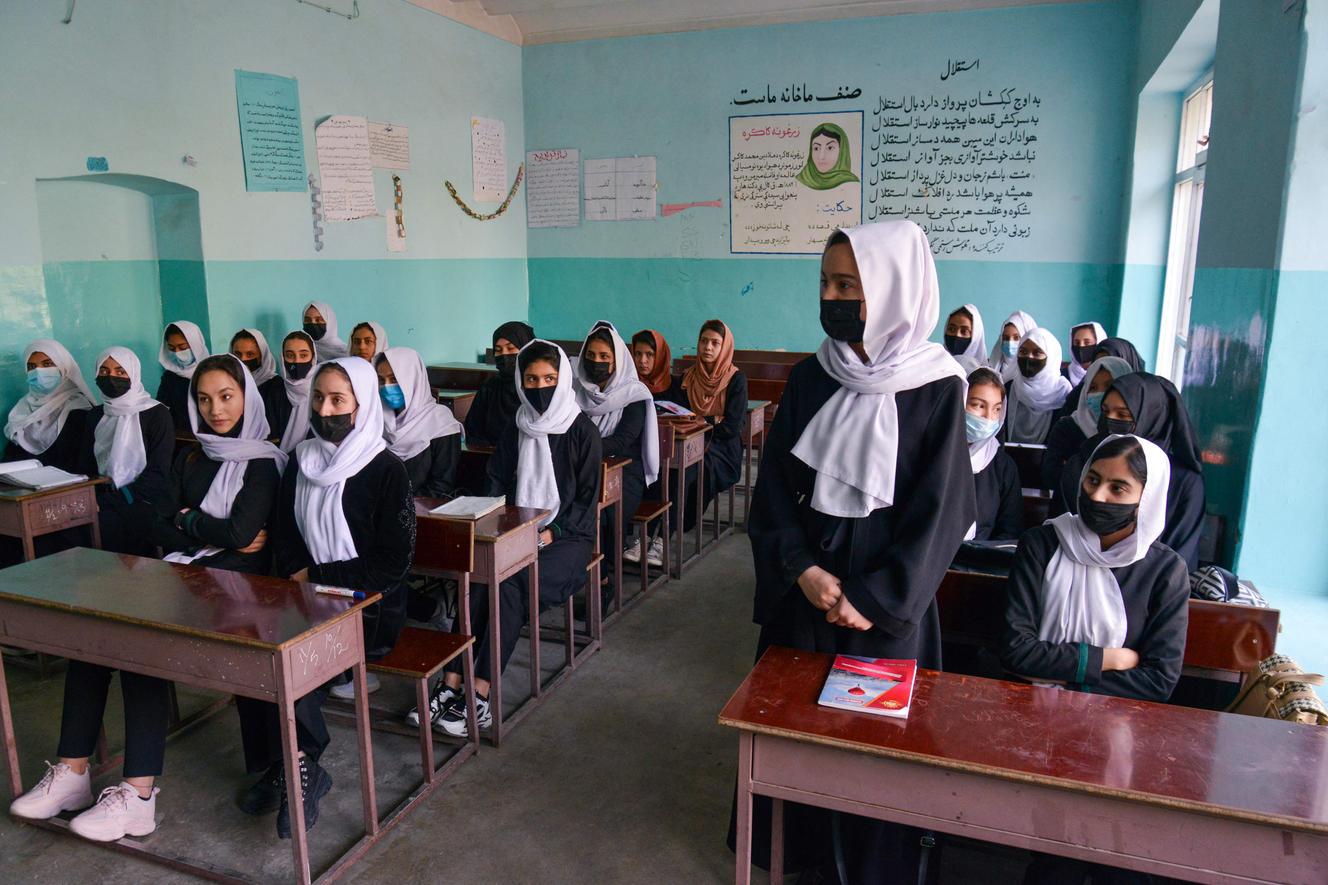 The Taliban ordered the closure of secondary and high schools for girls in Afghanistan on Wednesday, March 23, just hours after they reopened, a Taliban official confirmed.
" If true "Taliban spokesman Inamullah Samangani told Agence France-Presse (AFP) without further comment, confirming reports that the girls had been asked to return home. No Taliban official was immediately available to explain the reason for this decision.
"We have no right to comment"the spokesman for the Ministry of Education, Ahmad Aziz Rayan, limited himself to responding. The government news agency Bakhtar News Agency evokes, for its part, a reopening "if the clothes [des filles] they are designed in accordance with Sharia, Afghan customs and culture."
"I saw my students cry"
An AFP-TV crew was filming a lesson in a class at the Zarghona girls' high school in the capital, Kabul, on Wednesday morning when a teacher entered and ordered the students to go home. The latter, rejoicing at their return to school for the first time since Islamic fundamentalists took power in August, closed their books, packed their things and left class in tears. This same scene was noticed by other journalists present in the country, like this BBC correspondent.
"I saw my students crying and reluctant to leave class. It is very painful to see your students cry."Palwasha, a teacher at the Omara Khan girls' school, also in the capital, told AFP. The United Nations (UN) Special Representative for Afghanistan, Deborah Lyons, called"disturbing" school closure reports. "If that's true, what could be the reason?"he asked himself on Twitter.
The international community has made the right to education for all a stumbling block in negotiations on aid and recognition of the fundamentalist Islamist regime. Several countries and organizations have proposed paying teachers.
The Ministry of Education had however announced the resumption of classes on Wednesday for girls in several provinces, except those of Kandahar (south), birthplace of the Taliban, which was due to reopen next month. "We are not reopening schools to please the international community, nor to gain recognition from the world"spokesman Aziz Ahmad Rayan said.
An expected return, five months after primary school
"We do this as part of our responsibility to provide education and educational facilities to our students", he added. The Taliban had insisted that they wanted to ensure that girls between the ages of 12 and 19 were kept separate from boys and that schools were run according to Islamic principles.
Before the Taliban's turnaround, girls interviewed by AFP when schools opened said they were "happy" back to class and even thanked the Taliban. Around 07:00 (03:30 French time), several hundred female students rushed to the entrance of the Zarghona Girls' High School, one of the largest establishments of its kind in the capital.
Dressed in black or colored abayas – a large garment that covers the entire body – or long coats, with an often white scarf draped over the head, the lower part of the face hidden by a sanitary mask, the teenagers passed through the large blue door from college. Schools in other provinces had also opened in the morning, such as in Panchir (northeast), Kunduz (north) or Herat (southwest), before closing their doors.
This return of girls to secondary school followed that of boys and girls, but only in primary school, who had been allowed to resume classes two months after the Taliban took Kabul in August. In seven months of rule, the Taliban have imposed many restrictions on women. They are barred from many government jobs, restricted in the way they dress, and prohibited from traveling alone outside of their cities. The Islamists also arrested and detained several women activists demonstrating for women's rights.