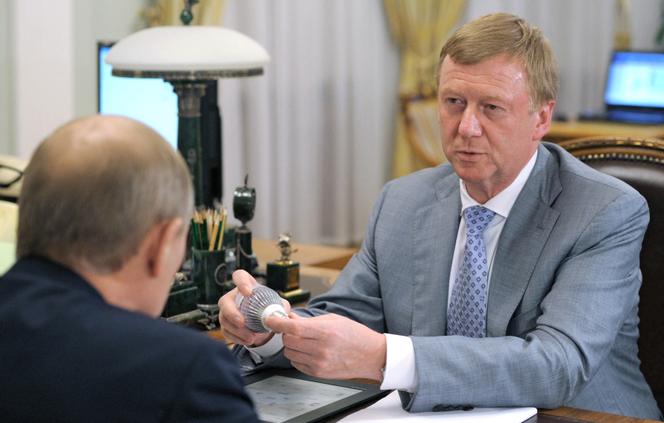 Anatoly Chubais is in Istanbul. He was seen, and photographed, with the cap on his head, in front of an ATM in the Turkish megalopolis. Does the Russian official, like tens of thousands of his fellow citizens who fled Russia, have liquidity problems, linked to the blocking of Russian Visa and Mastercard cards abroad?
The departure of this emblematic personality of the 1990s and 2000s was announced on Wednesday, March 23, by the Bloomberg agency, later officially confirmed. Before leaving the country with his wife, perhaps temporarily, Mr. Chubais, 66, had indicated that he was resigning from his position as special representative of the president before international organizations, in charge of climate in particular.
The stature of Anatoly Chubais goes beyond this title that he has held since 2020. This former deputy prime minister is one of the most important politicians of the 1990s, and his name is still associated with the massive privatizations and "shock therapy" he experienced Russia during this period. It was also he who brought Vladimir Putin to Moscow in the mid-1990s, before overseeing the transition between Boris Yeltsin and the latter at the end of the decade.
Anatoli Chubais then showed total loyalty to the new president, putting his image of inveterate liberal at his service. In particular, he has managed large public groups in the energy and technology sector. Like all members of the liberal elite, his influence in the Kremlin had gradually faded.
The dangers of "imperial nostalgia"
In this world of Byzantine functioning that is the pinnacle of the Russian state, however, his resignation can only be interpreted as a desertion. Vladimir Putin has gone to great lengths to show the unity of the elite, uniting its various components around him. The special representative had also hinted at his opposition to "Special Operation" carried out in Ukraine by posting on social media a week ago a warning about the dangers of "imperial nostalgia".
His gesture was little publicized and treated with some disdain. Several officials spoke of a " good news "while an adviser to Vladimir Putin joked: "I don't think it will influence Russia's climate agenda too much. » A few days ago, Dmitry Peskov, the spokesman for the Kremlin, equated those leaving with "traitors"in line with Mr Putin's speech on the "fifth column". These positions are all the easier since Anatoli Chubais, associated with the painful reforms of the 1990s, is an unpopular figure in Russia.
You still have to read 33.12% of this article. The following is for subscribers only.