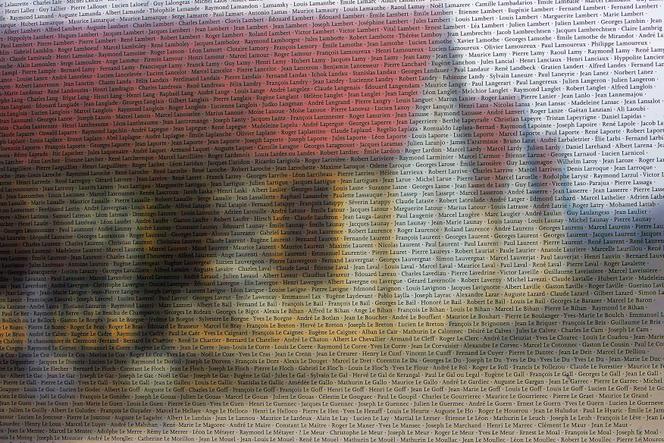 FRANCE 2 – WEDNESDAY, MARCH 23 AT 10:45 PM – DOCUMENTARY
Inside 21 rue La Boetie (Grasset, 2012/Livre de poche, 2013), the journalist Anne Sinclair had mentioned her maternal grandfather, the famous art dealer Paul Rosenberg (1881-1959), who represented Picasso, Braque, Léger and Matisse and had installed his gallery, offices and home at this address in 1910.
In June 1940, Paul Rosenberg, targeted by the Nazis for being Jewish and possessing a large collection of master paintings, had managed to emigrate to the United States and save his family from anti-Jewish raids. This was not the case for Anne Sinclair's other grandfather, Léonce Schwartz (1878-1945), whose destiny he traced in The roundup of notables (Grasset, 2020/Folio, 2021).
"Exploring this family past"
The journalist is the narrator of the documentary written and directed by Gabriel Le Bomin, which uses the title and plot of his book. In a prologue close to the published one, he wonders: "Why didn't I explore this family past earlier? Why didn't my father tell me this story? I am missing many answers to the questions that I did not ask and that torment me today. »
In the early hours of December 12, 1941, Léonce Schwartz was dragged from his bed by two French policemen and two German soldiers and then taken to a Parisian riding school, like 742 other Jews. They are doctors, dentists, lawyers, academics, intellectuals, artists or, like Léonce Schwartz, business leaders.
For many, these French are veterans. "300 of them have a decorative title, including the Legion of Honor", says Karen Taïeb, head of archives for the Shoah Memorial. Therefore, they are not worried (yet) about their situation, even if the conditions of their detention are abhorrent.
But that is nothing compared to what awaits them at the Royallieu camp in Compiègne (Oise), the only one in France entirely run by the Nazis. There they do not kill, but they let their occupants die of hunger and cold in search of hygienic conditions. A prisoner will write to his wife: "I even lost bones". One survivor, the writer Jean-Jacques Bernard, spoke of Compiègne as "slow extermination camp".
Books are prohibited, but some captives give lectures on their favorite subject, lyrical artists perform in chorus. One hundred Compiègne prisoners died during the first three months of internment. On March 27, 1942, a convoy left Compiègne for Auschwitz, an extermination camp from which only 10% returned.
"The tragedy experienced by my grandfather, which was the main object of my research, has been replaced by the urgency of sharing with as many people as possible the tragedy that a thousand French people lived with him and that, above all, was known by specialists ."writes Anne Sinclair in her powerful research essay.
Léonce Schwartz will escape from Auschwitz but the consequences of his stay in Compiègne will make him die in 1945. "But in his bed, not in a gas chamber," comments Anne Sinclair in this film where she recreates the conditions of her investigation (files, correspondence and prisoners' notebooks) and her visits to places of internment. To which are added the interventions of eminent historians (including Laurent Joly and Annette Wieviorka).
The roundup of notablesa film written and directed by Gabriel Le Bomin (Fr., 2022, 52 min.) France 2