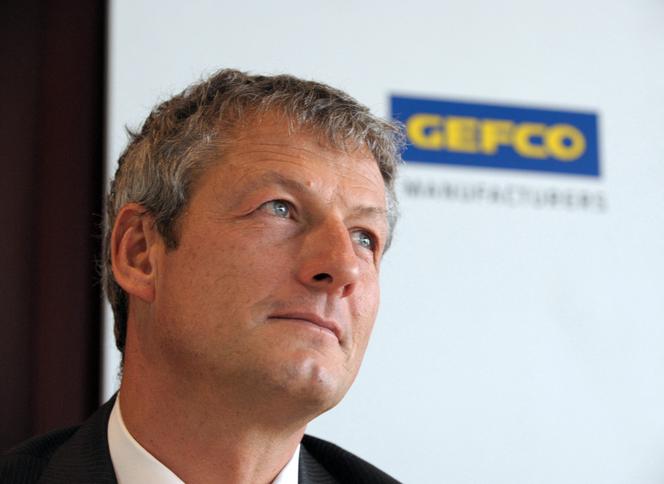 Pertes and benefits. His name is Oleg Belozerov, he heads the Russian Railways Company (RZD) and has been on the US list of bosses considered close to Vladimir Putin for four years. So far, nothing out of the ordinary. But the man also chairs the supervisory board of Gefco (Groupages express de Franche-Comté), the French transport company created by Peugeot and 75% owned by RZD since an agreement signed with PSA in 2012. Belozerov and RZD, or how to get rid of that?
Customers have given up the services of Gefco, active in 41 countries, including France (3,400 jobs), for a turnover of 4,220 million euros. "The war has brought great difficulties" for its Russian subsidiary, acknowledges Luc Nadal, Chairman of the Board of Directors, in an interview with echoes of March 24. Regardless of the sanctions, he said, the auto sector, which accounts for three-quarters of his business, is plagued by shortages of electronics and metals and supply chain disruptions.
CMA CGM would consider an acquisition
It is true that Gefco makes only 2% of its operating profit in Russia. But who would want to use the services of a logistician whose main shareholder is participating in the Russian war effort by transporting men and equipment to the Ukrainian borders? In Paris, the Ministry of Economy and Finance is closely following the case. A new puzzle for Bercy, different from that of companies that, on the contrary, have invested heavily in Russia, such as TotalEnergies in the Novatek gas company, Société Générale in Rosbank or Renault in AvtoVAZ.
At the beginning of 2021, RZD had decided to divest Gefco, of which Stellantis owns 25% of the capital, and even commissioned large investment banks to carry out the operation. Despite the sanctions imposed on the "Russian SNCF", including by the European Union, "there is no restriction on the transaction, neither legal nor administrative"says Mr. Nadal. What will be the new round table of a returned company, according to his boss, "in the package" European and American companies in the sector?
Several investors are interested, even if they are discreet in these difficult times. CMA CGM would consider an acquisition. Number three in the world in container ships, the Marseille shipowner is rapidly diversifying in logistics, helped by its exceptional result of 17.9 billion dollars (16.3 billion euros) in 2021. Important clarification: to avoid any setbacks, the French Treasury informs to the formidable American sanctions control office of the progress of the file.
You have 8.48% of this article left to read. The following is for subscribers only.