news council Elden Ring, Bloody River – An excellent katana for bloody builds, how to get it? our guide
Do you think you know all the weapons in Elden Ring? We show you how to get Bloody River, an excellent Katana that you can miss if you advance too fast in the game, a particularly interesting weapon that we invite you to discover in detail in our full Elden Ring tutorial.
elden ring he's not stingy with weapons, far from it! After telling you how to recover the blasphemous swordan excellent two-handed weapon, and the white mask, which turns out to be a great piece of gear for a bleeding buildthis is how it recovers bloody river katanawhich works for the same build as the skin!
blood river katana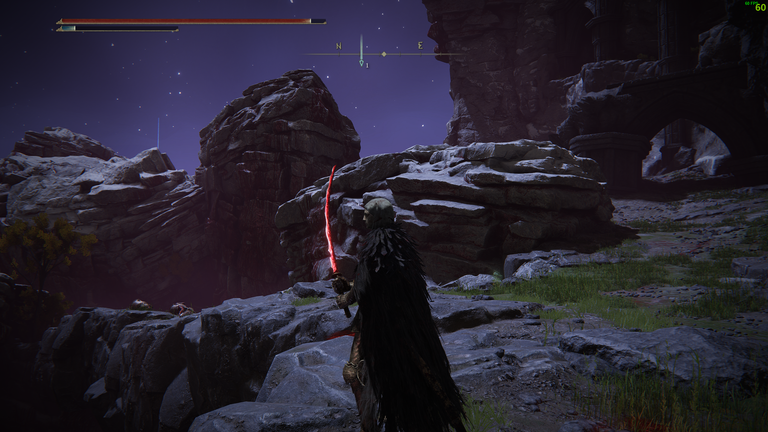 Weapon of Okina, swordsman of Reedlands. A cursed sword that claimed many lives. When Mohg, Lord of Blood, first felt Okina's sword and his madness pierce his flesh, he made him a proposal: to transform him into a demon whose thirst would never be quenched.
Bloody River, the cornerstone of bleeding constructions
bloody river it is one of the weapons you can find in the Elden Ring. The advantage of this Katana is that it quickly increases the bleeding effect on enemies. This Katana is simply excellent for a bleeding construction. He asks 12 strength, 18 dexterity and 20 arcana be equipped
His unique ability, bloody massacre, allows you to perform a succession of fluid attacks, successively pressing the corresponding button. And keep in mind that you can lose this Katana during your game, so let's see together how to get it back!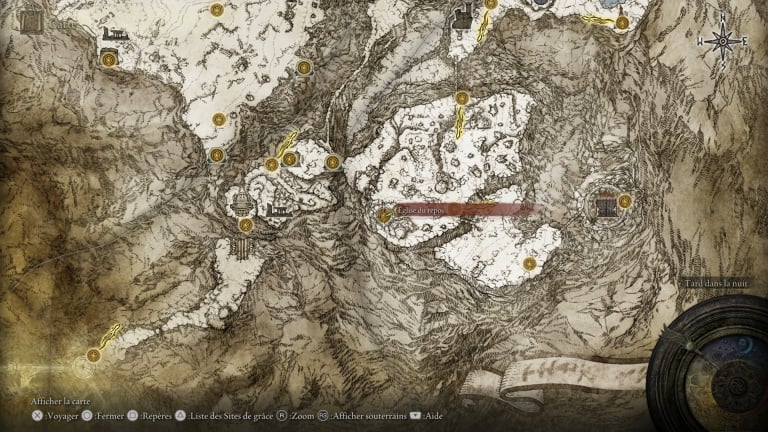 you can recover bloody river in one of the last areas of the game, the Giant Peaks, which you will reach by following the main quest. However, beware! If you kill one of the bosses in the area, namely the Fire Giant, you will not be able to retrieve this weapon!
You will have to go, as indicated on the map above, to a place called Iglesia del Descanso. Once there, you will be invaded by an NPC named Okina Invader. You're going to have to beat him. The fight isn't necessarily easy, as it can give you a bleed debuff, which will do a lot of damage after a few hits. The goal here will be to wait for him to try to heal and then punish him and be as aggressive as possible.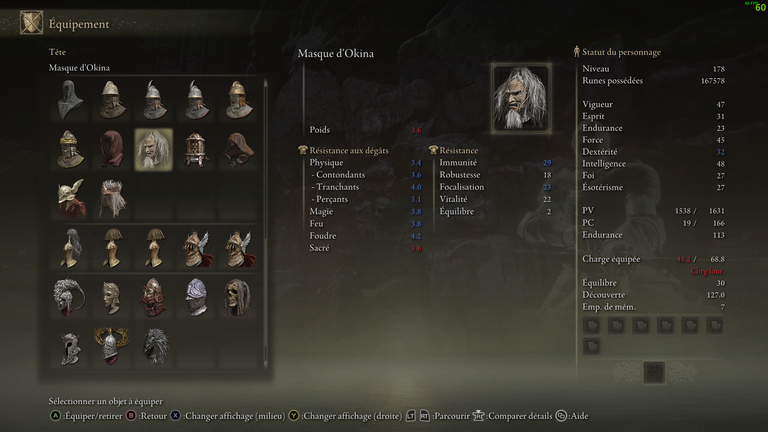 Once dead, he will give you the bloody river but also the Okina Mask ! Have fun with your new toy and we'll get back to the build in more detail. bleeding Coming soon ! Meanwhile, remember to get the white mask, which turns out to be a great piece of gear for a bleeding build.
Elden Ring Full Solution – All Our Guides, Tips & Tricks

By TridashEditorial jeuxvideo.com
parliamentary