It's a phrase in the official statement that speaks volumes about officials' anguish over a suspended Argentine Grand Prix while a cargo plane stranded in Kenya is repaired. His long-awaited arrival is thus combined with the conditional…
Logistics issues affecting the transport of goods for the FIM World Championship motorcycle gp They have forced a schedule change for the next Argentine Grand Prix. Five cargo flights were scheduled to send paddock teams from Lombok, Indonesia to Tucumán, near Termas de Río Hondo in Argentina, in the week after the Indonesian Grand Prix.
Due to two separate issues affecting two different flights, the final cargo for the Argentine Grand Prix will now arrive in the country on Friday. The flight contains cargo for all classes of the FIM MotoGP World Championship, and schedule changes therefore, they were mandatory for all categories.
Free practice sessions will begin and will be held for all classes on Saturday morning. Of the sessions that normally take place on Friday, only one has been cancelled, the other has been moved to Saturday. Qualifying will take place on Saturday afternoon, with a slightly later start time. The warm-up sessions on Sunday morning have been extended, with each race scheduled to start at the same originally scheduled start time.
The journey from Lombok to Termas consisted of five flights. Three of the planned freight routes carried cargo from Lombok to Tucuman through technical stops in Mombasa, Lagos and Brazil. The other two routes had cargo scheduled to travel from Lombok to Doha, Doha to Accra in Ghana and then to Tucumán.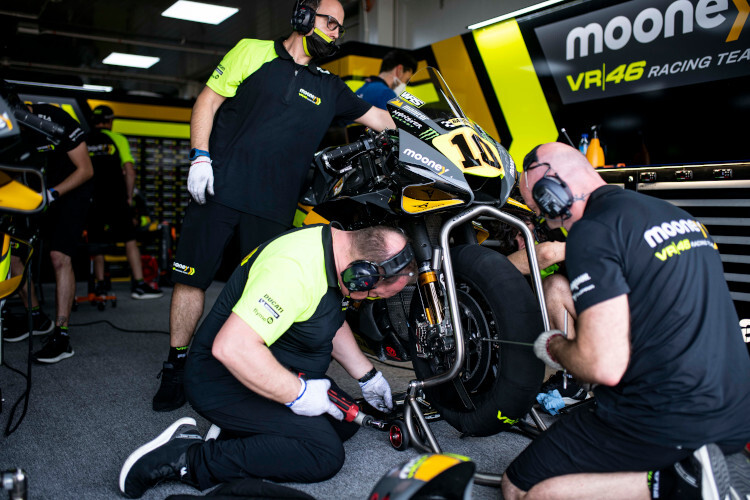 Argentina: not one but two planes with technical problems
The chain of events began last Wednesday when one of the five planes suffered a problem during a technical stopover in Mombasa, Kenya. The first plane that had already arrived in Tucuman was sent back to Lombok to pick up more cargo, and unfortunately also suffered a technical problem during a stopover last Wednesday night.…
Starting Thursday morning local time in Argentinian, a shipment remains stranded in Mombasa, Kenya. The plane is waiting for one part to fly again, with two parts, one sent from Europe and one backup, sent from the Middle East, already on the way. " The plane should take off tonight. and will follow the Mombasa route via Lagos and Brazil, arriving in Tucumán on Friday" we read in the press release.
The statement ends as follows: Dorna and IRTA would like to thank the teams and paddock staff for their effort and understanding, as well as the promoter of the Argentine Grand Prix for their invaluable support and assistance. We would also like to thank the fans for their patience, both in Argentina and around the world, and look forward to some fantastic action and racing on the track on Saturday and Sunday.« .