game news Nintendo Switch: surprise, 3 new old school games arrive in the catalog
It hadn't happened for a while. The Nintendo and Super Nintendo game catalog has just received three new titles as part of Nintendo Switch Online, one of them particularly cult.
NES and SNES games still in the game
It had been months and months since it happened: The Nintendo Switch Online catalog, which includes a full list of Nintendo and Super Nintendo titles, has finally slowly expanded. To tell the truth, Big N has recently chosen to focus on the Expansion Pack of its online service which, for an additional 19.99 euros per year, gives access to a list of Nintendo 64 games that grows over the months .
But on this occasion, we are talking about the classic Nintendo Switch Online, which costs 19.99 euros per year also in its individual formula and which already includes many old-school nuggets. Therefore, this new update brings three new games namely Dig Dug 2: Trouble in Paradise and Mappy-Landboth released for Nintendo in 1986 and the legendary earthworm jim 2released for the Super Nintendo in 1995. If you are subscribed to the platform, you can enjoy it freely, at no additional cost.
The three new NES and SNES games coming to Nintendo Switch Online
In addition to the trailer available at the beginning of the article – which should give you a good overview – Official descriptions have been given for each of the new titles in question.
Dig Dug II: Trouble in Paradise (NES, 1986)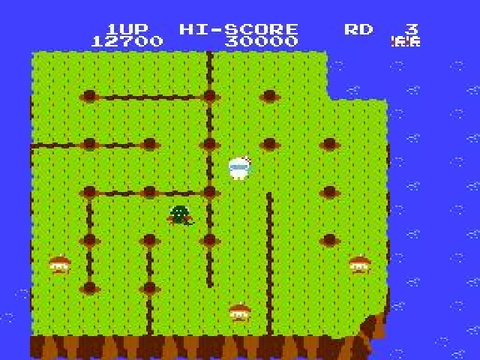 The hero of Dig Dug has decided to take a well-earned break, but even on his island paradise, trouble soon finds him. Old enemies come to turn your vacation upside down and it's up to you to get rid of these unwanted intruders and bring peace to this idyllic place.

Dig Dug II brings the action from underground to the surface. Dispose of your enemies by pumping them up with your trusty bomb or using your new jackhammer to open rifts that can create gaping fissures and sink parts of the island, sinking your enemies in the process.
Mappy Land (NES, 1986)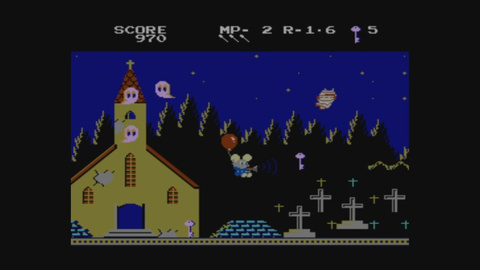 Mappy-Land, an NES exclusive, is the sequel to the original arcade game. Mappy the mouse must collect gifts for his new family, while he avoids the Mewkies trying to stop him.

Mappy must travel through eight worlds, from the West to a ghost town, and collect gifts like rings for his fiancée Mapico or baseballs for his son Junior. The challenges are different depending on the world, he tries to find the way out… But luckily there are also other ways to fight against these funny Mewkies!
Earthworm Jim 2 (SNES, 1995)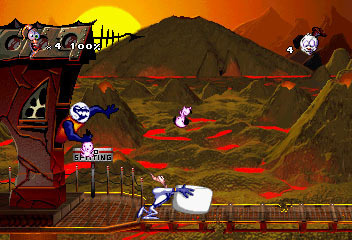 Explore the crazy world of Earthworm Jim again!

In this goofy platformer released for the Super NES in 1995, you play as Jim, the coolest earthworm in the galaxy! If Jim managed to save the princess from him, his efforts to win her heart are far less successful. When she finally seems ready to fall under her spell, she is kidnapped by the evil Psy-Crow, who attempts to claim the crown from her. Therefore, Jim will do everything possible to prevent her marriage and this time, he is not alone! Helped by his friend Snott, he must use all his skills to follow in the footsteps of the princess and cross the 10 levels that separate him from his beloved!
---
This page contains affiliate links to some products that JV has selected for you. Each purchase you make by clicking on one of these links will not cost you more, but the e-merchant will pay us a commission.
More information.

By Max_CagnardJournalist jeuxvideo.com
parliamentaryTwitter