My dear impertinent, dear impertinent,
In the "Grand rendez-vous de l'immobilier" (Capital / Radio immo) in March, Brice Cardi, president of the real estate network L'Adresse, updated the purchase aids (zero-interest loan, local aid… ) that first-time buyers can still request this year when putting together their mortgage file…
To tell the truth, the program is quite unbearable to listen to, the head of the Directorate being so much closer to the poor man that he is permanently cut off by the two journalists who ultimately speak more than him.
Those who have the desire and patience to listen to the program will be able to do so, it is the very example of current formats where the guest should not be allowed to speak for more than a minute without cutting it off, otherwise it is "too long" for the intended viewer to be stupid (by today's media standards).
In short, what caught my attention about Cardi's intervention were two things.
The first, inflation, the rise in prices of both food and construction or of course heating costs, which completely weighs down the rest of the life of the borrowers. Banks are actually asking for an ever-increasing "break to live" to absorb rising costs, which makes perfect sense.
The second is that the banks no longer want to lend, much less based on the DPE of the purchased goods, since there too, who says bad DPE says a prohibition on renting, and therefore depreciation of the property. And when you occupy it as a habitual residence, the energy bill will be higher, or expensive works will have to be done. Therefore, all these elements will be taken into account negatively in your ability to pay and, therefore, indebtedness.
Taken together, all these elements lead to a simple consequence.
The number of creditworthy buyers who can be financed by banks is melting like snow in the sun.
So you're going to tell me, when there's inflation, it's good for real estate.
I would answer yes, but subject to there being buyers whose wages "follow" inflation in one way or another.
If wages aren't indexed for inflation like they were in the '60s, '70s and even '80s, then borrowing at a fixed rate to buy real estate isn't going to be a good idea. If your salary does not go up, in reality this means that your purchasing power will go down and after 2 or 3 years of inflation without a salary increase, you will no longer be able to buy food, heat yourself and pay the monthly installment of the credit.
And it is precisely for this scenario that the banks are preparing, and that is why they are going to lend less and less to the categories that are most sensitive to inflation, that is, to all households that earn less than 10,000 euros per month. .
In other words, almost everyone.
Suffice it to say that we could be at a time where the real estate market could slow down significantly.
It is already too late, but all is not lost.
Get ready!
Carlos Sannat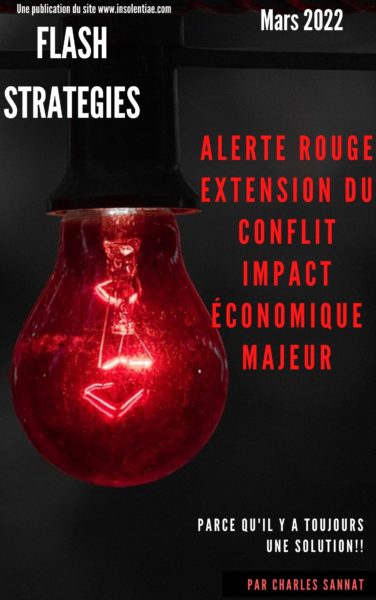 "Insolence" means "impertinence" in Latin.
Write me at charles@insolentiae.com
Write to my wife helene@insolentiae.com
You can also subscribe to my monthly newsletter "STRATEGIES" that will allow you to go further and in which I share with you the concrete solutions to implement to prepare for the next world. These solutions are articulated around the PEL approach: heritage, employment, location. The idea is to share with you the means and methods to start your personal and family resilience.
"To quell peaceful revolutions, one makes violent revolutions inevitable" (JFK)
"This is a 'presslib' article, that is, free to reproduce in whole or in part as long as this paragraph is reproduced below. Insolentiae.com is the site where Charles Sannat expresses himself daily, offering cheeky and uncompromising analysis of economic news. Thanks for visiting my site. You can sign up for the daily newsletter for free at www.insolentiae.com. »