Ukrainian influencer Mariana Vishegirskaya downplayed the bombing of the Mariupol maternity hospital in a video, saying "it was nothing serious." The conditions in which the interview was filmed raise questions.
This is a photo that went around the world on March 9. Mariana Vishegirskaya, Ukrainian influencer, appears pregnant and injured, leaving the maternity hospital in Mariupol that has just been bombed by Russian forces. Very quickly, Russia assures us that this photo taken by an Associated Press journalist is staged and that Mariana Vishegirskaya is an actress.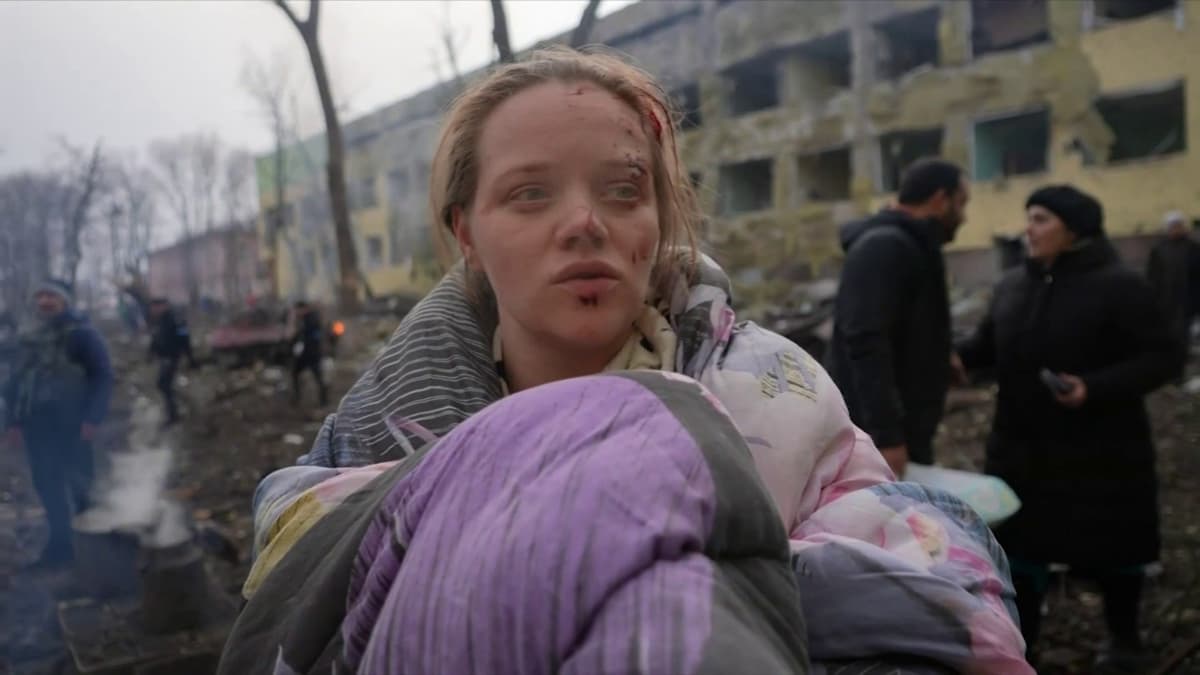 Three weeks after the controversy, the young woman reappeared on social networks, but this time on a YouTube channel run by a pro-Russian. And her words surprise.
"It was nothing serious"
Sitting on a sofa, she returns to the bombing of the Mariupol maternity ward and takes up the Moscow version. After hearing two "explosions", the young woman was "covered in glass" and has "small cuts, on her nose, under her mouth, on her forehead", but "it was nothing serious", she assures.
"After the second explosion we were evacuated to the basement, we wondered if it was a bombing, and they said no, so our instincts confirmed. We didn't know about the plane, neither did they, and after the first two explosions there were no more, and they told us to evacuate because it was nothing serious", says Mariana Vishegirskaya, thus corroborating the Russian version, minimizing the facts.
The influencer did not stop there and also shared this testimony on her Instagram account, where she is followed by more than 109,000 people.
However, the bombing that hit the Mariupol maternity hospital was documented by the journalists present at the scene. The Associated Press explained in particular that it had video with "evidence of an airstrike, including the sound of a plane before it exploded."
The conditions of the interview are not known.
Inside the interview broadcast on YouTubeMariana Vishegirskaya also claims to have repeatedly told the AP journalist that she did not want to be filmed. However, once again, the recordings of the reporter present at the scene contradict her words. What's more, the young woman spoke to the journalists from the press agency again after giving birth, three days after the bombing, and she, too, refused at that time to be filmed or interviewed.
The conditions in which the interview was filmed raise questions, and there is no information on the whereabouts of Mariana Vishegirskaya. If it is not possible to affirm that the young woman was kidnapped and speaks under duress, it is not ruled out that she could be part of the few thousand inhabitants of Mariupol illegally deported, according to local authorities, in Russia.