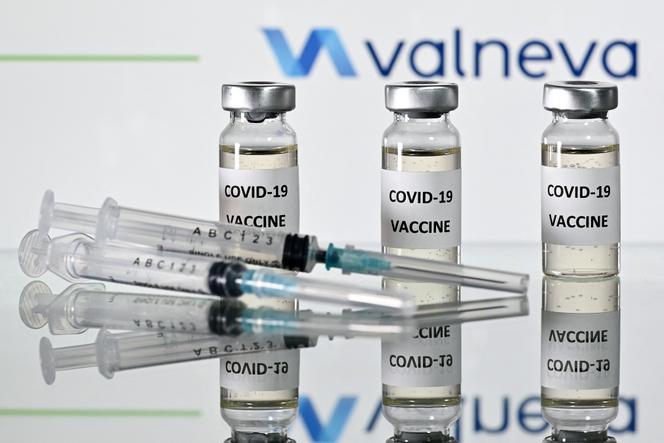 The British regulator is the first in the world to approve it. Valneva's Covid-19 vaccine was approved on Thursday 14 April by the UK Medicines and Healthcare Products Regulatory Agency, the MHRA. It is the sixth coronavirus vaccine to be authorized in the UK, joining those from AstraZeneca, Pfizer, Moderna, Janssen's (Johnson & Johnson) single-dose and Novavax.
Bahrain had already given its authorization for the emergency use of VLA2001, purchasing one million doses. However, its use remains uncertain. This authorization comes seven months after a great disappointment for the group: the termination by the British government of a contract for 100 million doses. The government then invoked a breach by Valneva of its obligations, which the laboratory disputed.
Positive benefit/risk ratio
The vaccination campaign against SARS-Cov-2 has also now clearly set the pace in the United Kingdom, hard hit by the Covid-19 pandemic with more than 171,000 deaths. More than 92% of the population aged 12 and over have already received a first dose of the vaccine, 86.2% a second dose and 67.8% a booster dose. In the UK, it can be used in people aged 18 to 50, with the first and second doses taken at least 28 days apart.
"The Independent Commission on Medicinal Products for Human Use and its Working Group of Experts on Covid-19 have carefully reviewed the available evidence and (…) the benefit/risk ratio is positive"said Professor Munir Pirmohamed, chairman of this commission, quoted in this press release. He noted that for this vaccine:
Two doses are required before a robust antibody response is elicited. This means that people will need to be told that protection will only start after two doses.
Based in Saint-Herblain
A company of some 800 employees historically located in Saint-Herblain, near Nantes (western France), where it has its laboratories, Valneva has three sites outside of France. Among them, a factory in Livingstone, near Edinburgh, in Scotland, for the production of active substances for vaccines, including serum against Covid-19.
Its Covid-19 vaccine uses the well-known inactivated virus technology, a process that creates an immune response in patients by injecting them with a complete virus, deprived of its ability to harm. It's the same technology used in their Japanese encephalitis vaccine. It can be stored at the temperature of conventional refrigerators, which facilitates its use.
This clearance comes as the number of coronavirus-related deaths recorded each week in England and Wales continues to rise, although it remains well below levels reached during previous waves of pollution.
The laboratory has also signed an agreement with the European Commission for the supply of up to 60 million doses over two years in 2022 and 2023.