game news Ghost of Tsushima: the PS5 and PS4 exclusive says goodbye with one last update
Has the time come for Ghost of Tsushima to turn the page to a new and even brighter future? Obviously, that's what the developers seem to be telling us through this 2.18 update, probably the last one.
ghost of the past
Ghost of Tsushima was Sony's last big PlayStation 4 exclusive – released in July 2020 right after the last of us part 2 and a few months before the arrival of the PS5, Jin Sakai's adventure convinced more than one. It must be said that, despite some glaring flaws, its tasty atmospheric adventure supported by an art direction to die for hits the mark: a quite logical commercial success and that should lead Sucker Punch to prepare a sequel, including some clues are beginning to emerge.
Nearly two years after the game's release, the developers have just delivered a new update, sweetly named 2.18 on PS4 and 2,015,000 on PS5. This is mainly focused on legends, the multiplayer part was added later as an extension, as well as a small bug in single player, while an adjustment was made to retrieve one of the resources. It's pretty minimal, but there's enough to complete the experience.
Especially, it says in the official description that the development team is no longer working on a future fix and then take the opportunity to "Sending a big THANK YOU to the entire community for their unwavering support and invaluable help since the game's launch". The study also states to monitor the subreddit if any major bugs ever appear and are identified, but the message is clearly one of farewell.
"We are infinitely grateful to everyone who accompanied us on this path"we can read in the final sentence. So it would seem that this is indeed the last update for Ghost of Tsushima. Here is all the content.
All Ghost of Tsushima Update 2.18 Content
legends

Fixed a bug where an ally's health could momentarily drop below zero, resulting in "death" in custom mode and raid trials, which could prevent the Secret Will cosmetic item from unlocking.
Added PS4 save import button on Legends standalone builds (save transfer from PS4 console). Choose "yes" on the Legends import screen.
Shared Wounds no longer interrupt the Assassin's Vanish ability.
Added a new Completing the Party objective, Custom Mode – Perfect Completion. Therefore, players who want to unlock the Secret Will cosmetic item will be able to look for parts other than those who want a different custom mode experience.

Item Settings:

All legendary katanas grant stance mastery perks by default, including stances unlocked through perks. If you have already unlocked a Stance Mastery perk, you can freely renew it for a new perk.
Legendary charms can now be combined with perks and properties previously reserved for class charms, if the legendary charm is linked to the class in question.
Significantly reduced resolution gains with black powder bombs.
Ricochet Bow no longer generates extra resolution for ricocheting arrows.
Added Projectiles perk to Caltrops and Demonic Seeds.
Reduced the spawn rate of Black Powder Bombs, Flash Bombs, Flaming Arrows, and Piercing Arrows with the Projectiles perk.
The maximum value of the Melee Determination Gain property increased to 25%.
Fire Damage property maximum value increased to 20%.
The maximum value of the Assassination Damage property from above increased to 50%.
The melee damage of the Samurai skill Deep Blows has been increased by 25%.
Fixed a bug where black powder bombs were not counting in some mastery challenges.
Fixed a bug that caused the display of modifiers for Gold and Silver difficulty survival missions to be incorrect.
Fixed a bug in Survival Mode where when a Ghost died in the interval between the end of the last wave and the score display, some rewards were missing.
Fixed a very rare bug that prevented the Legends tutorial from being completed.

solo mode

Increased stock of silk at merchants in New Game +.
Fixed dialogue and cutscene issues.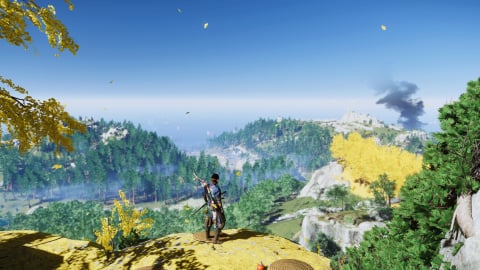 ---
Buy Ghost of Tsushima Director's Cut at €54 on PS5 on Amazon
This page contains affiliate links to some products that JV has selected for you. Each purchase you make by clicking on one of these links will not cost you more, but the e-merchant will pay us a commission.
More information.

For Max_CagnardJournalist jeuxvideo.com
parliamentaryTwitter